Gypsy Roots on Sept. 16th!
Jazz musician and anthropologist Thomas Wakefield leads this innovative ensemble steeped in American blues, swing, Latin music and jazz. Gypsy Roots draws upon the music of the Gypsy diaspora, particularly the style pioneered by the legendary French Gypsy guitar genius, Django Reinhardt. The tradition of this music continues today as contemporary Gypsy musicians move forward to create exhilarating and vibrant tapestries of sound with one foot firmly fixed on their rich cultural past. It is within this tradition that Gypsy Roots creates its sound—full of passion, fun, fire and promise. Join the caravan, sit around the campfire and explore the sonic journeys of Gypsy Roots at Richmond Folk Music. Tickets are $10 in advance and $12 at the door.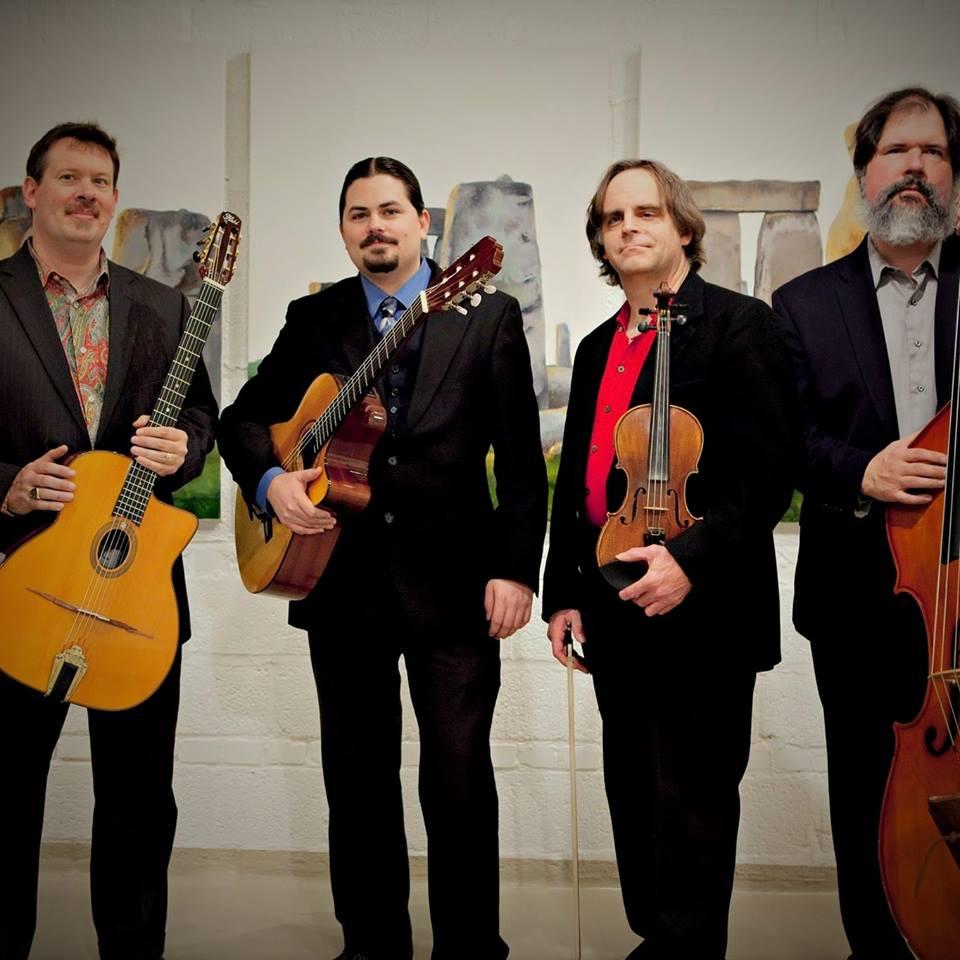 March 18th: Tara Mills and Jimmy Stelling
May 20th: My Son, the Doctor

July 15th: Young Artists Showcase
Sept. 16th: Gypsy Roots
Nov. 18th: Sheryl Warner and the Southside Homewreckers
Feel free to contact us at rvafolk at gmail.com or use our contact page.