Bringing the finest traditional music to Richmond, Va
The Richmond Folk Music Society was founded to honor and promote traditional folk music and to support and encourage the artists who perform it. In our hectic, modern world with all its technological innovations and frenzied pace, we believe that it is important to keep a place in our hearts for the old songs, tunes, ballads and instruments that are part of our collective heritage. At our quarterly concerts, co-sponsored and held at Congregation Or-Ami, we provide a comfortable, relaxed atmosphere so that the community might experience superb traditional acoustic music in an intimate setting. We respect all traditions and strive to present a variety of music. We book artists who, in addition to being talented musicians, are well versed, authentic, and true to the style of the traditional music they perform.
Join us for the Christopher Davis-Shannon Trio,
July 21, 2018, at Richmond Folk Music!
The Christopher Davis-Shannon Trio from Philadelphia brings you back to the time of Tin Pan Alley and early New Orleans Jazz clubs with a repertoire spanning from the 1910's to the 50's. Bringing together influence ranging from Fats Waller to Chet Baker, he creates an atmosphere that will instantly transport you back to the jazz clubs and speakeasies of the early 20th century. Learn more about him here!
The concert is at 8:00 pm.
Get your tickets today at Eventbrite
! The online tickets are $10; $12.00 at the door.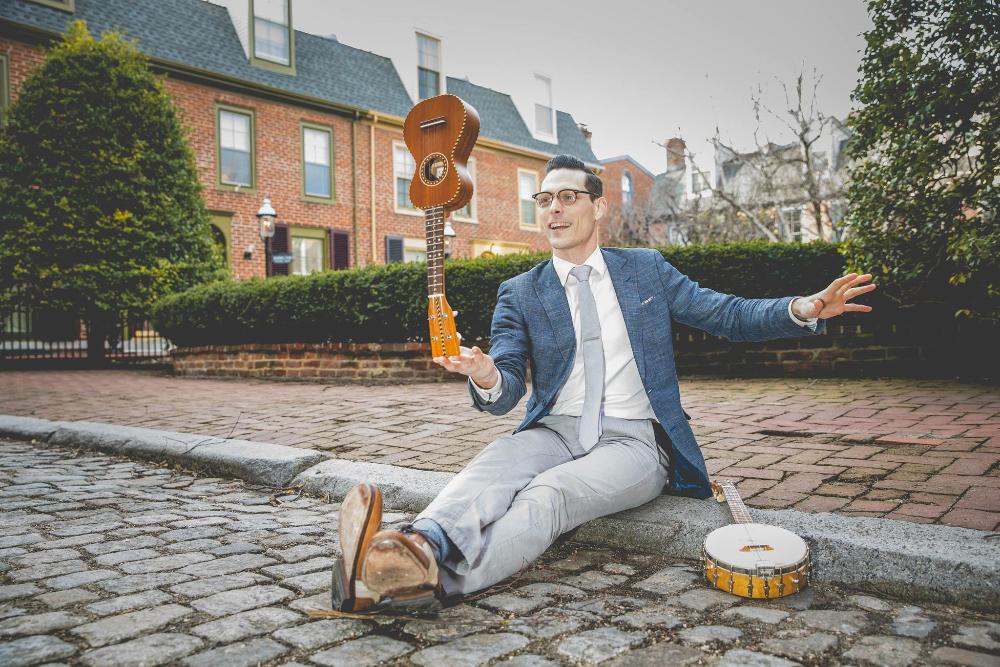 Thanks to everyone who came out to Richmond Folk Music in 2017!
You can join us on Facebook!