Bringing the finest traditional music to Richmond, Va
The Richmond Folk Music Society was founded to honor and promote traditional folk music and to support and encourage the artists who perform it. In our hectic, modern world with all its technological innovations and frenzied pace, we believe that it is important to keep a place in our hearts for the old songs, tunes, ballads and instruments that are part of our collective heritage. At our quarterly concerts, co-sponsored and held at Congregation Or-Ami, we provide a comfortable, relaxed atmosphere so that the community might experience superb traditional acoustic music in an intimate setting. We respect all traditions and strive to present a variety of music. We book artists who, in addition to being talented musicians, are well versed, authentic, and true to the style of the traditional music they perform.
Announcing our May 20 Concert: My Son, the Doctor!
My Son, the Doctor plays an eclectic, infectiously danceable mix of Eastern European, Balkan, and Mediterranean folk musics, with an emphasis on Yiddish, Hebrew, and Romani traditions: Klezmer dance tunes, Yiddish folk and theater songs, Israeli folk songs, Chassidic songs, Ladino songs, contemporary and traditional Roma songs, and Balkan Pop.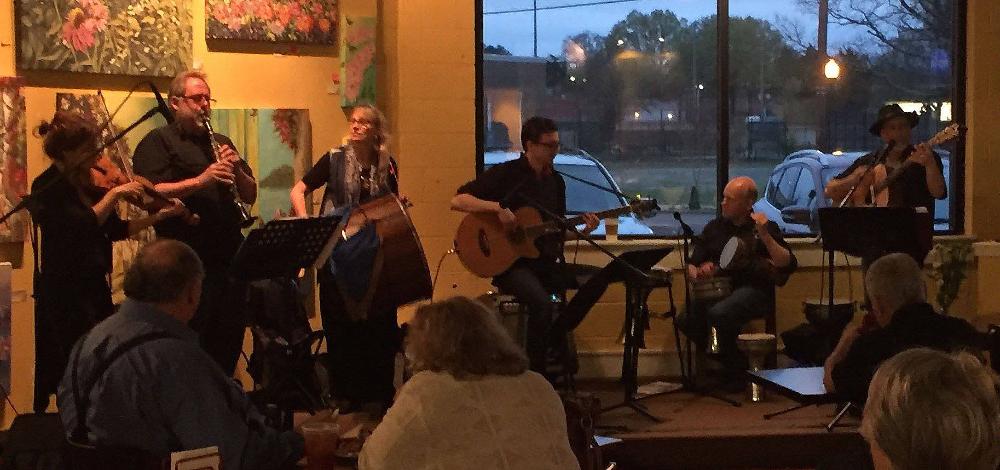 Thanks to everyone who came out to see the Sunny Mountain Serenaders, Andrew Alli and Josh Small, Rumput, and the Broad Street Ramblers in 2016!
You can join us on Facebook!